Financing Growth with KfW IPEX Bank and KfW Development Bank
Investing worldwide with expertise: KfW supports sophisticated export and project financing as well as development projects abroad. We would be happy to advise you on what KfW IPEX-Bank and KfW Development Bank can do for you.
Does your company want to export products to emerging and developing countries, set up new production or sales locations there or get development projects off the ground? If so, KfW IPEX Bank can support you with its experience and tailored financing solutions. KfW Development Bank is responsible for Financial Cooperation with developing countries: it promotes project executing agencies in cooperation countries in Africa, Asia, Latin America and South-Eastern Europe - and supports its partners in initiating economically viable and socially just development.
Export and Project Finance: KfW IPEX Bank

With many years of industry expertise and an international network, KfW IPEX-Bank offers both to domestic export companies. For more than 60 years, the KfW subsidiary has been helping its clients structure export and project finance on world markets and also finance economic and social infrastructure projects in Europe as well as environmental and climate protection projects worldwide.
An Overview of the Services of KfW IPEX Bank
KfW IPEX Bank supports export projects of German companies with project and corporate financing:
Enabling the Future: the KfW Development Bank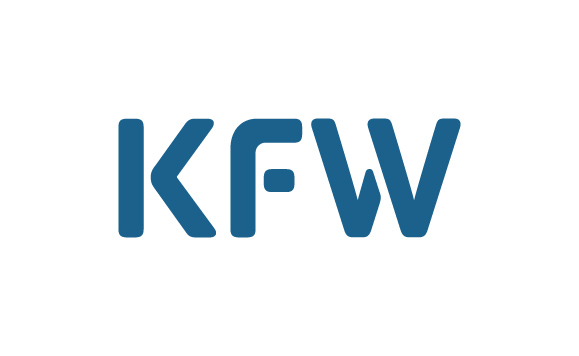 Fighting poverty, securing peace, protecting the environment and climate, and shaping globalisation fairly: for more than 50 years, KfW Development Bank has supported the German Federal Government in achieving these goals in development policy and international cooperation. Within KfW Bank Group, it is responsible for Financial Cooperation with developing and emerging countries, where it finances and supports programmes and projects with primarily state actors. The overarching goal is to reduce poverty and improve people's living conditions. To this end, KfW Development Bank promotes investments in infrastructure, environmental protection and financial systems - for new opportunities for small and medium-sized enterprises, more employment and new income opportunities.
KfW Development Bank cooperates in Germany with institutions such as the Deutsche Gesellschaft für Internationale Zusammenarbeit (GIZ) GmbH and at the European and international level, for example, with the EU Commission and the World Bank.

KfW Development Bank is also committed to involving private companies and financial institutions in the various tasks of development cooperation. One form of cooperation is public-private partnerships (PPP). Here, private companies take on a contractually agreed role, in the operation of a water supply facility or the management of a fund, for example. PPP approaches are particularly successful in the financial sector.

KfW Development Bank pursues clear objectives in its cooperation with private companies: the aim is to mobilise private capital, relieve the burden on public budgets and make private know-how available for projects and programmes in developing and emerging countries. At the same time, another objective is the adequate transfer of risks from the state to private companies or financial institutions. Moreover, private companies should also contribute to the more efficient provision of the financial and infrastructure services that are so essential for developing and emerging countries.

In Impact Investment, institutional or professional investors finance developmentally meaningful and profitable measures through legally independent investment funds. As a kind of risk shield, the equity ranges of the Structured Funds held by KfW reduce the risks for private investors.

KfW Development Bank also works with private foundations in certain sectors such as health and education, in the crisis and refugee context or in project implementation.