Sector-specific Promotion
In addition to the general promotional programmes, the state offers support to entrepreneurs who want to engage in education and training, climate protection and biodiversity or knowledge transfer in the health sector.
Invest for Jobs: the Special Initiative "Decent Work for a Just Transition"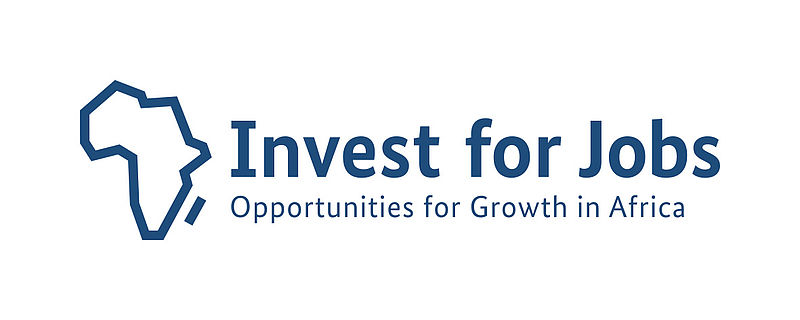 Under the Invest for Jobs brand, the German Federal Ministry for Economic Cooperation and Development (BMZ) has put together a package of measures to support German, European and African companies engaging in Africa. The Special Initiative "Decent Work for a Just Transition" – the official title – offers comprehensive advice, contacts and financial support through its implementing organisations to overcome investment barriers. The development objective is to work together with companies to create up to 100,000 good jobs and to improve working conditions and social protection in its eight African partner countries: Côte d'Ivoire, Egypt, Ethiopia, Ghana, Morocco, Rwanda, Senegal and Tunisia. The Special Initiative is making a targeted contribution to shaping the socio-ecological transformation of the private sector in line with a just transition, and to creating more and better jobs for women.
Potential obstacles to investment are identified together with the companies and investors and viable solutions are developed. These solutions can be for the product quality of the local supplier industry, for the targeted education and training of labour and skilled workers and for a better local infrastructure.
The Special Initiative supports companies and investors in establishing business relations with African SMEs and decision-makers in African markets.
Attractive business locations, including business and industrial parks, are developed together with the partner countries. Participating companies come, for example, from the automotive and aviation sectors, electronics, the textile industry and food processing.
Fund for the Promotion of Innovation in Agriculture (i4Ag)
The Fund for the Promotion of Innovation in Agriculture (i4Ag) promotes gender-sensitive innovations for a sustainable agri-food sector. Through innovation partnerships, we identify and support user-centered innovations that will lead to broad, positive impacts in the area of food security through increases in efficiency and productivity.
The fund focuses on five key areas:
Mechanization
digitalization
renewable energies
research and consulting, and
cooperation with the private sector
Target groups for innovations are smallholder farms and associations as well as processing and production companies in the agricultural and food sector. The innovations should be economically viable for them and increase productivity. Partnerships with the private sector are an essential component of sustainable innovation promotion.
The fund can be used flexibly and can support innovations regardless of technology or value chain from countries on the list for bilateral state development cooperation of the BMZ 2030.
It is important that the innovations have a positive impact on food security, income and employment or the environment and climate, and that they are sustainable and gender-sensitive. To ensure that women play an active role and benefit from the innovations, i4Ag develops a gender strategy together with its partners.
The i4Ag fund is managed by the Deutsche Gesellschaft für Internationale Zusammenarbeit (GIZ) GmbH on behalf of the German Federal Ministry for Economic Cooperation and Development (BMZ).
Promotional Programme: Hospital Partnerships - Partners Strengthen Health

International Hospital Partnerships promote collegial exchange, enable joint learning and improve the quality of medical care in health facilities and universities in developing and emerging countries. With the promotional programme Hospital Partnerships - Partners Strengthen Health, the Federal Ministry for Economic Cooperation and Development, together with the Else Kröner-Fresenius Foundation, supports hospital partnerships between health care facilities in Germany and those in low- and middle-income countries.
The promotional programme supports and accompanies the transfer of knowledge between medical and technical specialists: doctors, midwives and obstetricians, health and nursing staff, microbiologists, technicians, but also hospital managers and administrative staff. In the process, the hospital partners jointly develop scientifically sound and practicable solutions for different specialties and learn together from their cooperation and the experience gained.
The promotional programme supports the actors in the administrative application and implementation of their projects. It offers them platforms for increased networking within international cooperation and advises them on project management and communication.
The aim of the Hospital Partnerships promotional programme is to create improved local health services through the partners' joint projects with a focus on training and education. This can strengthen health systems in emerging and developing countries.
When deciding on project promotion, the needs of the partner countries are at the forefront. The promotional programme is thematically open and strengthens both existing partnerships and new cooperations.
The promotional programme has its own YouTube channel where hospital partners report on their projects.
University and Hospital Partnerships in Africa: Cooperation with the Private Sector

The promotional programme University and Hospital Partnerships in Africa (HKP) supports partnerships between public and non-profit health organisations in Germany and Africa.
Cooperation with the HKP promotional programme offers numerous advantages for companies. The cooperation opens up additional funds for project support, as up to 49 percent of the total project budget is borne by HKP. In addition, the initiative has valuable experience in managing hospital partnerships and partnerships with the private sector. Further advantages of cooperation are the involvement of key global health actors in Africa and Germany as well as the connection to local networks in the project countries, including access to government institutions such as ministries of health and technology.
In principle, the programme funds different medical areas, which are advertised in successive promotion rounds. In the 2019 call, the focus was on eHealth: 13 digital projects in twelve countries in sub-Saharan Africa were funded following a competitive process. They have different thematic focuses and digital solution approaches, such as cancer or digital laboratory information systems.
HKP also promotes integrated development partnerships together with German and African companies by supporting jointly designed projects with technical advice as well as through pro-rata promotion. These grants are available for a wide range of medical topics, should have a focus on training and capacity development of health personnel and involve a university or university hospital in Germany and Sub-Saharan Africa.