Sector Initiatives and Alliances
Representing one's own interests, building up knowledge, making and using contacts are all made easier with the help of alliances. Those who are involved in sector associations or overarching alliances achieve more, for themselves and for others.
Sector- or Region-specific Offers and Alliances
By providing information and practical assistance, sector initiatives and offers for specific target regions support companies in doing business abroad.
German Health Alliance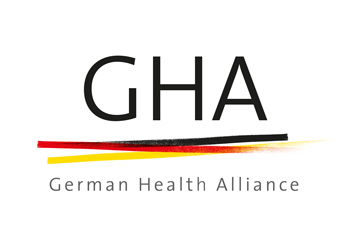 The GHA - German Health Alliance - an initiative of the Federation of German Industries (BDI) - is the central point of contact and voice for health sector stakeholders active abroad.
The GHA connects stakeholders from governments, the private sector, non-governmental organisations & foundations as well as science & academia within and outside its own network as well as towards international organisations.
The GHA aims to target the growing international demand in the health sector for the leading expertise of German actors with their innovations, high quality technologies, products, solutions and services. In addition to thematic work, it offers an intensive network of different players in the German health sector, political flanking at home and abroad, participation in trade fair stands - such as MEDICA and Arab Health - and, as special highlights, events with high-ranking participants. The GHA consists of more than 100 members from industry, science, foundations, NGOs, health institutions and governmental development organisations.
German Recycling Technologies and Waste Management Partnership e. V.

The export network for the German recycling and waste management industry.
RETech's activities focus on promoting the application of the sustainable environmental technology of the German recycling industry abroad. RETech is the point of contact for all public and private organisations and institutions at home and abroad with an interest in German resource and efficiency technology.
RETech offers a neutral platform for companies interested in innovative technologies for recycling and waste management as well as their export. To build a network of actors that support the export of German recycling and waste management technologies as well as the transfer of knowledge, RETech cooperates with ministries, subordinate authorities, universities, institutes and associations both in Germany and abroad.
German Water Partnership e. V.

German Water Partnership e.V. (GWP) is a network of around 350 private and public companies from the water sector, as well as trade associations and institutions from business, science and research. Since its foundation in 2008, the initiative has been supported by the five Federal Ministries for the Environment, Research, Development, Economics and the Federal Foreign Office.
GWP bundles the activities, information and innovations of the German water sector to strengthen its competitive position on international markets. The network improves the framework conditions for business field development abroad, drives innovation and contributes to solving water management problems worldwide with adapted, integrated and sustainable approaches. GWP is the central point of contact for requests from abroad for German technologies and qualified water management.
Import Promotion Desk

The Import Promotion Desk (IPD) is an initiative to promote imports. It specifically brings German and European importers together with exporters from selected developing and emerging countries. The IPD supports importers throughout the entire procurement process and opens up alternative procurement sources for them. This enables them to optimise their purchasing and increase their product diversity. At the same time, the IPD facilitates access to the European market for exporters from the partner countries, provides them with business contacts and strengthens their export potential. The aim is to promote imports in a sustainable and structured manner while maintaining high quality, social and environmental standards. The IPD is an initiative of sequa gGmbH and BGA e.V. The IPD is funded by the Federal Ministry for Economic Cooperation and Development (BMZ).
Make-IT in Africa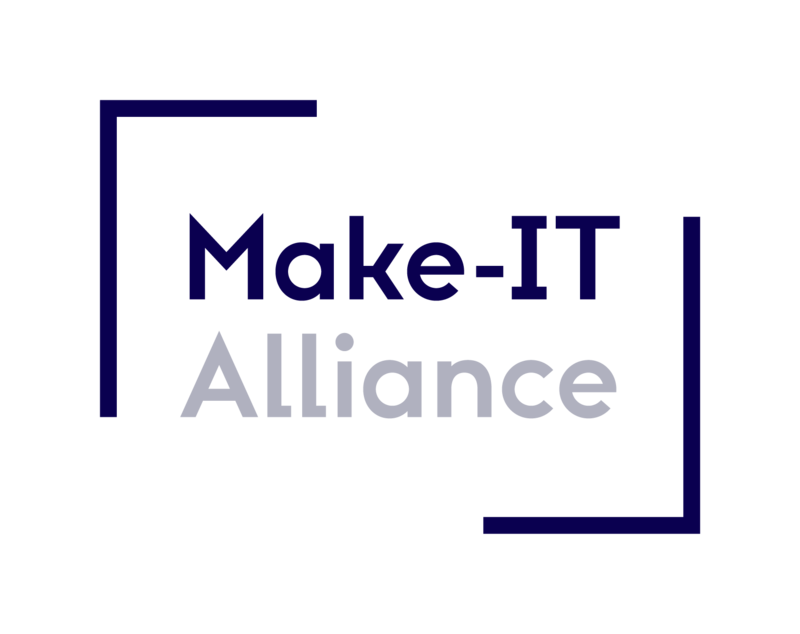 The Make-IT Alliance promotes digital innovations for sustainable and inclusive development worldwide, initiated by the Germany Federal Ministry for Economic Cooperation and Development (BMZ), together with the European private sector.
To achieve the goals of the Make-IT Initiative, BMZ cooperates with German,international and in the project countries local companies, associations, universities, investors, funding institutions and other partners. By linking the experience and practical knowledge of successful business people with the ideas and innovative power of young entrepreneurs in technology start-ups, Make-IT creates a strong foundation for sustainable development.
Are you interested to learn more about the Make-IT Alliance? Write an email to make-it(at)giz.de.
PREVENT Waste Alliance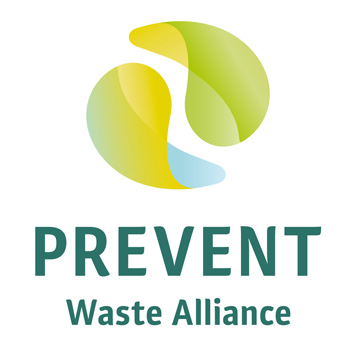 The PREVENT Waste Alliance serves as a platform for exchange and international cooperation. Organisations from the private sector, academia, civil society and public institutions jointly engage for a circular economy. The PREVENT members contribute to minimising waste, eliminating pollutants and maximising the reutilisation of resources in the economy worldwide. They strive to reduce waste pollution in low- and middle-income countries and work together for the prevention, collection, and recycling of waste, as well as the increased uptake of secondary resources. The PREVENT Waste Alliance was launched in 2019 by the German Federal Ministry for Economic Cooperation and Development.
Strategic Partnership Technology in Africa

The Strategic Partnership Technology in Africa (SPTA) brings European companies together with development cooperation organisations in a targeted manner to jointly develop innovative business ideas. The aim of the network is to develop public-private cooperation projects that contribute to achieving the global sustainability goals. Currently, around 200 companies are involved in the network in the thematic fields of education, energy, health, e-governance, agriculture and mobility. The SPTA supports the companies in the development of suitable concepts, networks with contact persons on site and helps in the search for financing models. Interested companies are invited to become part of the network and contribute their project ideas. The network was launched in 2017 by the Federal Ministry for Economic Cooperation and Development (BMZ) and is coordinated by the Deutsche Gesellschaft für Internationale Zusammenarbeit (GIZ) GmbH. It is chaired by Günther Nooke, the Federal Chancellor's Commissioner for Africa and the BMZ.
Sub-Saharan Africa Initiative

The Sub-Saharan Africa Initiative of German Business (SAFRI) works to intensify economic relations between Germany and the countries of Sub-Saharan Africa. It is supported by the Association of German Chambers of Industry and Commerce (DIHK), the Federation of German Industries (BDI), the Federation of German Wholesale, Foreign Trade and Services (BGA) and the German African Business Association. The aim of the Sub-Saharan Africa Initiative is to promote sustainable economic relations between Germany and Sub-Saharan Africa based on partnership. To this end, the sponsors of SAFRI want to strengthen the perception of Africa as a continent of opportunities for the German economy, promote dialogue between German and African politics and provide a platform for exchange between German and African partners.
Cross-sector Offers and Alliances
Alliances for business and development support companies in their sustainable engagement.
Development and Climate Alliance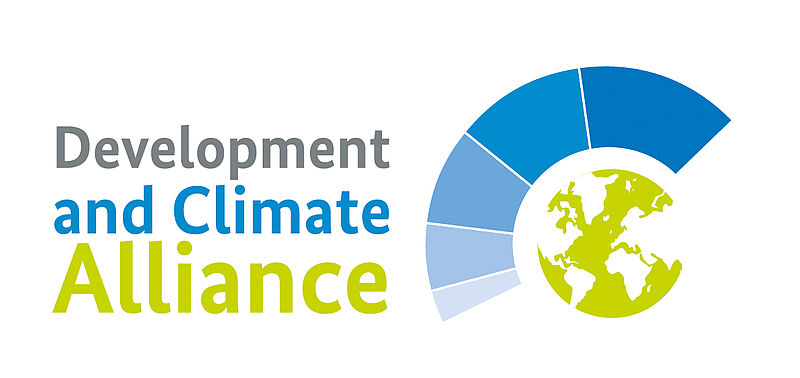 The Development and Climate Alliance is a climate protection initiative of the German Federal Ministry for Economic Cooperation and Development (BMZ). The platform is also intended for the engagement of the private sector. Its mission is to promote development and climate protection simultaneously and to bring this approach to the centre of public attention. The activities of the Alliance partners are voluntary. They go far beyond the existing legal obligations to reduce CO2 emissions and are carried out through participation in projects in developing and emerging countries. In the long term, they should contribute to achieving climate neutrality or even climate positivity.
Alliance for Integrity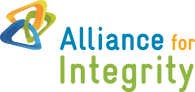 The Alliance for Integrity is a business-driven multi-stakeholder initiative with the aim of strengthening transparency and integrity in the economic system. The platform offers practical solutions to strengthen the compliance capacities of companies and their suppliers. It also promotes dialogue between the public and private sectors. Through an extensive network of anti-corruption and compliance experts, the Alliance for Integrity facilitates the exchange of knowledge between local and global partners and especially supports small and medium-sized enterprises (SMEs) in implementing proven corruption prevention measures.
Alliance for Product Quality in Africa

The Alliance for Product Quality in Africa is a multi-actor partnership funded by the German Federal Ministry for Economic Cooperation and Development (BMZ) with the aim of improving the quality of products manufactured in Africa. European and African companies, quality infrastructure institutions and development cooperation promote development in the partner countries as well as trade with Europe. For example, to improve the quality of products, producers are given further training or the range of quality-assuring services is improved. European companies thus benefit from an improved procurement situation and long-term supply relationships, while African companies gain improved access to international markets.
Engagement Global gGmbH – Service für Entwicklungsinitiativen (Service for Development Initiatives)

Engagement Global gGmbH - Service für Entwicklungsinitiativen (Services for Development Initiatives) bundles numerous offers of development policy information and education work to promote civil society and community engagement. Engagement Global works on behalf of the Federal Government and is funded by the Federal Ministry for Economic Cooperation and Development (BMZ).
The central service point promotes the development policy engagement of civil society, provides information on projects and initiatives at home and abroad, advises individuals, associations, non-governmental organisations, companies, foundations, municipalities and schools on development policy projects and also offers further training and financial support.